Book Review: Birthmarked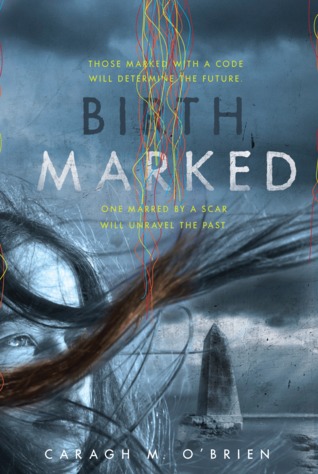 Dystopian literature has become so overused in young adult fiction lately that it can be hard to find anything new worth reading. The novel Birthmarked, on the other hand, is worth a try. The first in a series by Caragh M. O'Brien, it follows the journey of a young midwife named Gaia. She lives in a society where the poor are left outside of a wall that encloses their city, the Enclave. Gaia is not allowed inside the Enclave due to her scarred face, which mars people's view of her. She happily served the leaders of the city as a midwife until one day when her parents are mysteriously arrested. Like any typical novel, she soon learns that her society is not as innocent as it seems. The subtler details are what sets this book apart.
Birthmarked stands out for a few noteworthy reasons. First is the main character, Gaia. Gaia is headstrong and determined, and does not make foolish mistakes like many other protagonists. Rather, she goes after what she wants and is completely honest with herself and others. None of the characters feel flat; they are all three-dimensional and engaging. The pace never slows, and the plot is filled with several twists that will keep you guessing. However, perhaps the most important reason to pick up this novel is the themes that the author introduces. As part of Gaia's midwife duties, she has to advance three babies each month to enter the Enclave. There are legitimate scientific reasons for why she has to do this, but it is still heartbreaking to read. It brings up the question, would you sacrifice something so dear to your heart for the good of society?
I recommend this book for anyone who was a fan of the Hunger Games and Maze Runner.