HeForShe Campaign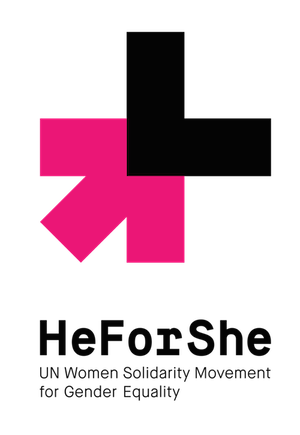 In President Obama's most recent State of the Union Address, he mentioned equal opportunity for women multiple times. "Congress still needs to pass a law that makes sure a woman is paid the same as a man for doing the same work. Really. It's 2015. It's time."  His comment encouraged a few laughs, but the matter is no joke. All over the world, women are still treated as unequal to men, and few people are doing anything about it. Those that are proclaim themselves as feminists.
There are many untrue views about feminists and their movement. For starters, many think that feminists want to be treated like men in the sense that they dispose of dresses and makeup, and anything remotely female. Even people who consider themselves feminists disagree on what that actually means. Feminism is simply a word describing people who believe that women are intellectually and socially equal to men. Most would agree that their goal is equality for everyone, but some advocate for these rights in a way that alienates others. Certain people, even celebrities like Katy Perry and Kelly Clarkson, refuse to label themselves as feminist because they feel it has a negative connotation.
However, many others share the view that feminism is something all women should agree with. Actress Emma Watson recently made a compelling speech to the UN, saying, "I think it is right that women be involved on my behalf in the policies and decision-making of my country. I think it is right that socially I am afforded the same respect as men. But sadly I can say that there is no one country in the world where all women can expect to receive these rights." She has started the "HeForShe" campaign in hopes of ending the "man-hating" mentality associated with feminism.
The movement remains most prominent on social media. One person wrote, "The 'girls who don't defy gender norms can't be feminist' is such a misogynist mindset to have. Every girl can be feminist. Every girl should be feminist."