OLSH's 2022 Christmas Play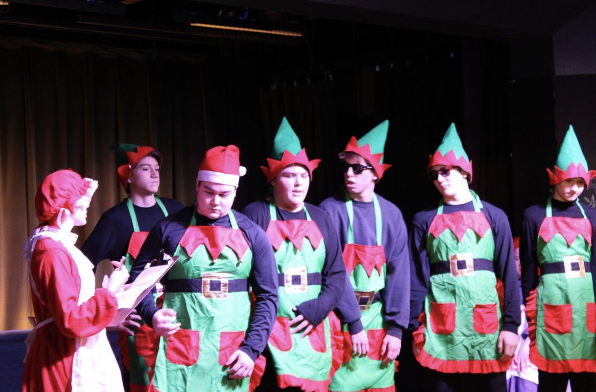 OLSH's theater department recently performed their annual Christmas play. This year's North Pole Musical.
After coming off an amazing fall play I got to catch up with some of the cast. I got to ask them a few questions before their performance. I asked cast member Phoebe Vilcheck about tech week and her feelings leading up to the performance.
When asked about preparation, she said "The cast did a lot of preparation during the few weeks we had. We started by singing and rehearsing all of the songs. After about a week, we started blocking and choreographing the dances. While the other cast members went and rehearsed the songs again, the few reindeer that got chosen to do the tap number, started dancing and rehearsing the tap number. I was lucky to be one of the reindeer! We started memorizing lines and finally got to see our costumes. Even though they were very hot on stage, we loved them! They were good for quick changes in between scenes. There was so much preparation, but it was worth it because the show was great and went very smoothly."
The cast and crew had a tough, but very well-worth tech week. They also performed for local grade schools.
The performance went swimmingly. The whole cast and crew did both days, with a special appearance of Santa Claus after one of Saturday's shows!
Bravo to all involved!