OLSH Baseball: 2022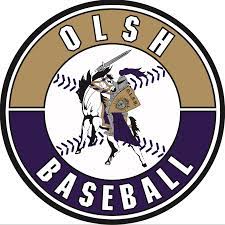 After losing a lot of seniors, the OLSH baseball team will look to some younger players to step up and help the team.
On May 10, 2021, the OLSH Baseball team clinched a section 1 championship after they swept Cornell in a double header. In the first game, senior pitcher Bobby Brazell gave up 1 hit giving the Chargers an easy 10-0 shutout win. In game 2, senior L.J. Evans went 3 for 4, and scored each time he was on base. Senior Joe Graff had 2 singles for 4 RBI. Senior Nick Price threw the 6th no-hitter in the history of Charger Baseball. After destroying Bishop Canevin in the first round of the playoffs 9 days later, the Chargers suffered a heartbreaking loss to Union in the next round, ending their season.
Last year's section championship is nothing new to the team's manager, Phil McCarren, as that was the seventh time he accomplished the feat during his coaching career at OLSH. He is going to have his hands full this season replacing the graduated seniors, but luckily, out of the younger freshmen and sophomores, there are a handful of good players that will make an impact on the team for years to come. 
One of the biggest teams needs to fill is pitching. The top 3 starting pitchers from last year all graduated, and without them, the younger pitchers will need to step up. One of those pitchers is freshman Zay Shulz. When asked about pitching at this level, he said, "It's great and I am ready to compete at the next level."
After losing last year's senior starting catcher, Joe Graff, the Chargers will also be looking for a young catcher. Sophomore Brandon Brazell looks to be the frontrunner to win the starting job behind the plate. If Brazell is named the starter, this will form a great young battery for years to come.
Down the line from Brandon at 3rd base will be his twin brother, Brady Brazell. Brady filled in at 3rd Base last year despite being listed as a utility player on the roster at the beginning of the season. He ended up starting almost every game at 3rd. He looks to improve at the plate after hitting .190 last year as a freshman, but offered above average defense at 3rd. 
Another freshman that will be making an impact is infielder Gino Williams. In the fall, he played 3rd, SS, and pitched. He hit really well and will most likely be worked into the lineup this spring. "My teammates are very welcoming and the coaches have expanded my game to the next level," said Gino when asked about how he feels with his new team.
With the baseball season just around the corner, these young players will look to help bring the team a championship.