OLSH Homecoming 2021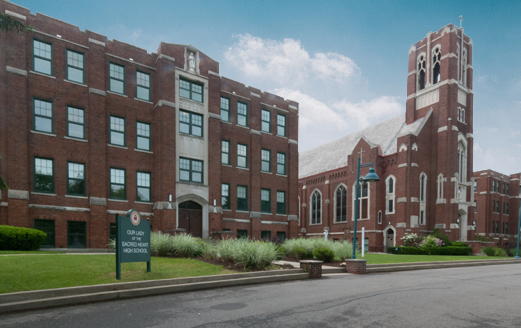 What exactly is Homecoming?
According to Dictionary.com the literal meaning of Homecoming is "an annual event held by a college, university, or high school for visiting alumni." Homecoming is that and so much more here at OLSH. 
This year at OLSH, there are a plethora of ways to celebrate Homecoming week!
OLSH will kick off Homecoming Week on Saturday, October 2nd with the first annual Fall Fest from 11:00am-2:00pm. Hosted by the Advancement Office, this event appeals to alumni young and old, as well as future OLSH Chargers. 
I spoke with Mrs. Cheryl Karashin–the Vice President of Advancement–and Miss Kate Manuel–Advancement Office Coordinator–to learn what we can expect from the Fall Fest.
Since football is a newer tradition at OLSH, Mrs. Karashin and her team wanted an event for the alumni that did not have football to feel at home again. When asked what it was like to plan the event in a Covid environment, Mrs. Karashin said that "creating an outdoor event was really the key."
While enjoying the fall weather on our beautiful campus, OLSH alumni and their families can stop by the Fall Fest booths for food, games, and prizes. The booths will be sponsored by various OLSH student organizations, like NHS and the Art Club. Miss Manuel said, "We want this to benefit you guys, so a lot of our booths are benefiting OLSH activities." 
One of the highlights of the Fall Fest will be a special appearance by the purple and yellow Pittsburgh Pirates Pierogis, Oliver Onion and Chester Cheddar! It's sure to be an Insta-worthy event for alumni and students alike!
But the fun doesn't stop there! Immediately following the Fall Fest, the OLSH Chargers will take on the Rochester Rams at Moon Stadium with kickoff at 2:00pm. Come cheer on the Chargers!
OLSH's annual homecoming dance will take place the following weekend on Sunday, October 3rd from 7-10pm at Kinsey Vintage Market in Oakdale. 
Originally scheduled for the day after the football game, Senior Abby Wertz–president of OLSH Student Government–said that "one of the main challenges that Covid brought forth this year was that we had to change the venue. We originally planned on having it in the ballroom of the Pittsburgh Marriott. Due to Covid though, we had to find a new place to hold Homecoming."
"We chose Kinsey Vintage Market because it is undercover and in a building, but has open airflow. We decided that this was a better alternative to the idea of a tent on a field or at some location. This place will also allow everyone to dance as they please. The venue will allow homecoming to be a fun experience for all," Abby says.
At this venue, students will be able to remove their masks in the outdoor area. Whether our masks are on or off, For a small amount of time, the pandemic can escape from our minds. This will be a memorable evening with all of our friends! 
Happy Homecoming Week, and LET'S GO CHARGERS!